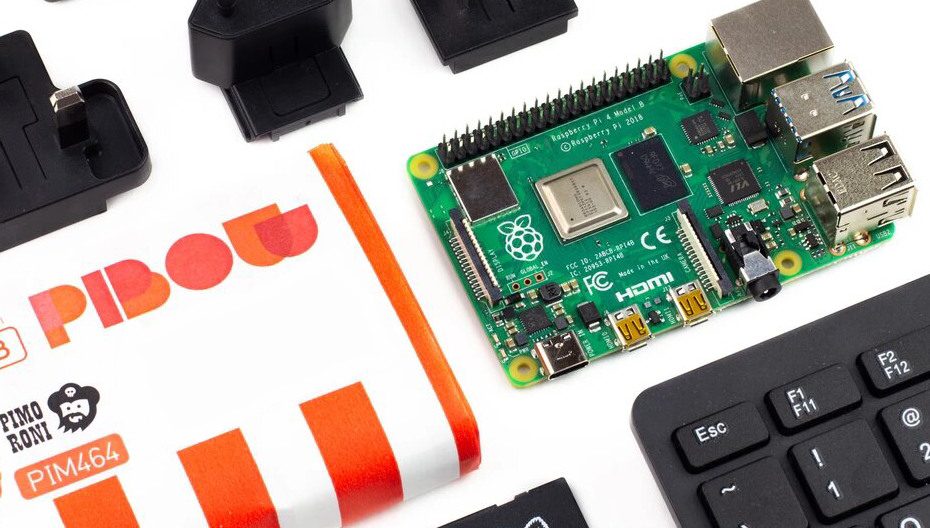 Buy the Raspberry Pi 4 and its accessories, the pitfalls to avoid.
Comments
ⓘ Cet article peut avoir été partiellement ou totalement traduit à l'aide d'outils automatiques. Nous nous excusons des erreurs que cela pourrait engendrer.
The Raspberry Pi 4 has made many changes, and among them a fairly strong change in connectivity, making certain historical accessories incompatible. If you want to acquire a Raspberry Pi 4, you will therefore have to carefully choose the accessories necessary for its use.
In order to clarify all this, we therefore offer you this short guide to the products necessary or recommended to be able to use the Raspberry Pi 4 and the pitfalls to avoid!
See prices at Amazon.fr
Too long to read? to summarize
Don't want to read all the explanations? To summarize if you want to acquire the Raspberry Pi you will necessarily need:
You will most likely also need:
The rest is optional and will depend on your particular needs. Please note that the power supply, the HDMI cable and the box are not compatible with the previous Raspberry Pi models!
What are the changes with the arrival of the Raspberry Pi 4?
The new version 4 of the Raspberry Pi introduces many changes, in terms of computing power as well as appearance and connectivity.
As for the computing power part, the Raspberry Pi 4 is available in three versions which offer respectively, 1 GB, 2 GB and 4 GB of RAM.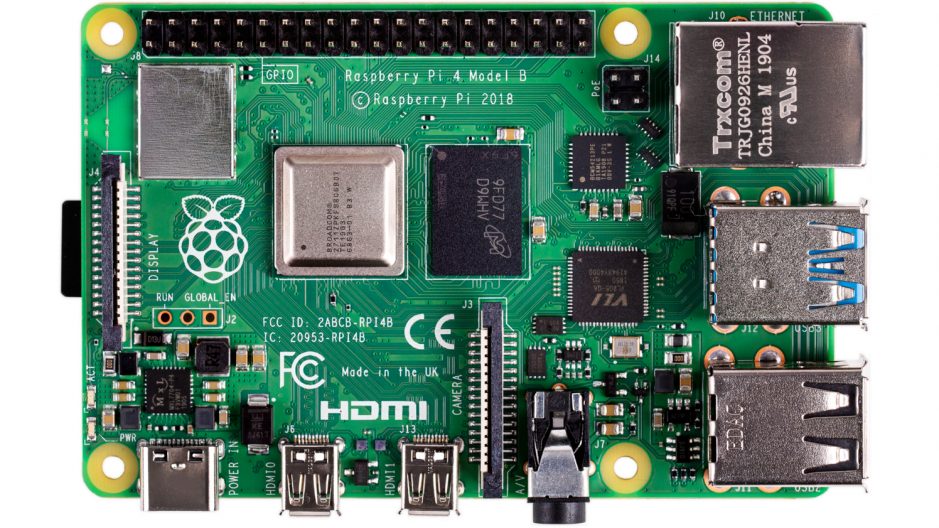 In addition, the processor goes from Cortex A43 to Cortex A72, more powerful and consuming less energy, but above all leading to a change in the GPU, which will now be a VideoCore VI, allowing in particular the playback of video in 4K, up to two screens!
Finally, the Ethernet port changes to 1 Gigabit, and two of the 4 USB 2.0 ports become USB 3.0.
All these changes necessarily entail physical changes on the map, which makes it necessary to renew certain accessories, and sometimes to choose the new ones well!
The mandatory accessories to use the Raspberry Pi 4.
With these improvements made in version 4, the mandatory accessories to be able to use the Raspberry Pi 4 change a bit compared to previous versions.
Indeed, the new components of the Raspberry Pi are likely to consume a little more current, which justified in the eyes of the foundation to switch from a Micro-USB type power supply to a USB-C type power supply.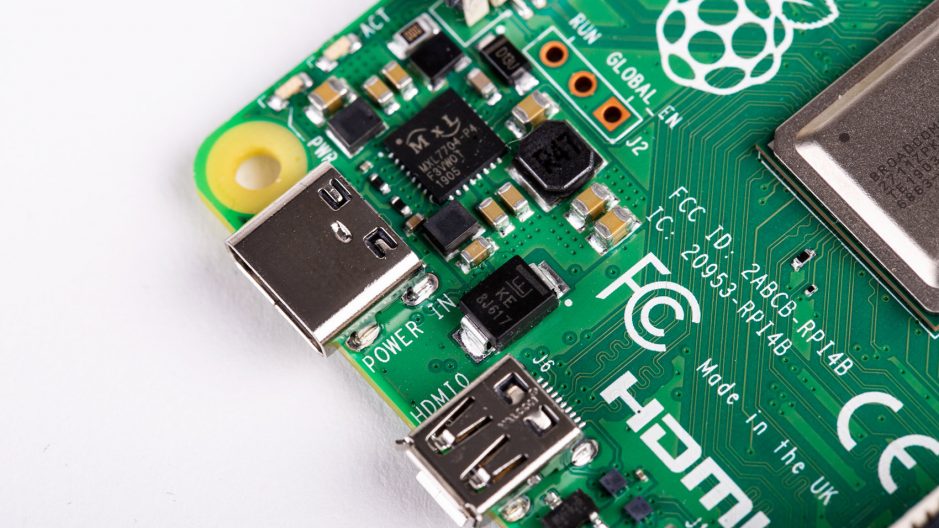 So, to use your Raspberry Pi 4, you will need at least to also buy the following accessories:
An important point should be noted regarding the USB-C power supply. Due to a design issue with the USB-C connector, some USB-C cables will not work with the Raspberry Pi 4. This is the case for many electronically marked cables (like those from Apple).
A Raspberry Pi 4 from Amazon.fr, for the model, 1, 2 or 4 GB, it's up to you.
The problem should be fixed with a future review of the Pi 4. Still, if you were planning on using your phone cable to power the Pi 4, consider purchasing a dedicated power supply instead, like the Raspberry Pi-compatible USB-C charger above.
Very useful accessories but not essential.
In addition to the must-have accessories that you won't even be able to start your Raspberry Pi without, a few additional accessories are highly recommended.
First off, you'll most likely need to hook up your Raspberry Pi to a display, and chances are you won't have what you need at home.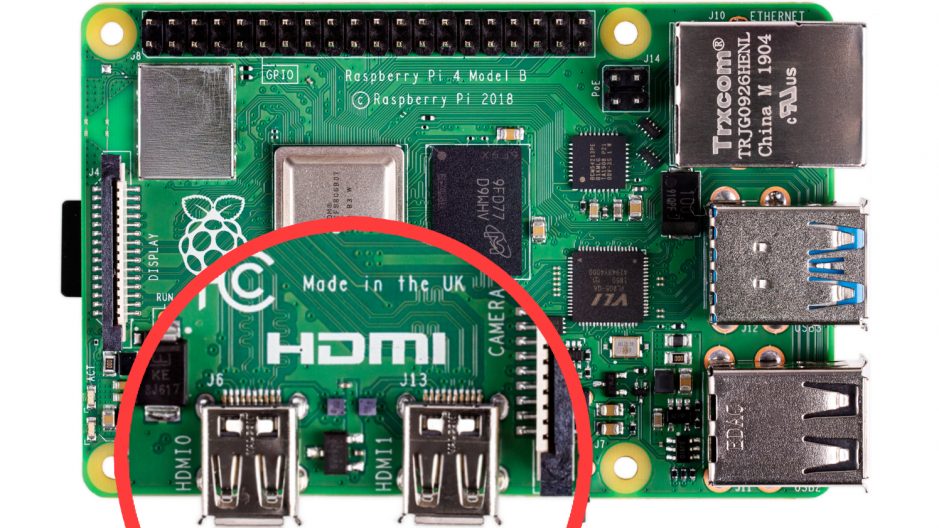 The Raspberry Pi 4 now supports two screens, it must have two video ports instead of just one as on previous versions. Unfortunately, the HDMI ports are too big to fit two on the Raspberry Pi. The solution adopted by the foundation was therefore to change the HDMI port into two Micro-HDMI ports.
Therefore, if you want to hook up your Raspberry Pi 4 to a display, you'll need to purchase a Micro-HDMI to HDMI cable, unless you already have one (which is quite unlikely, these little beasts are rare. ). Count around 6 €.
In addition to an HDMI cable, you might need a case, both to protect your Raspberry Pi and to make it look better.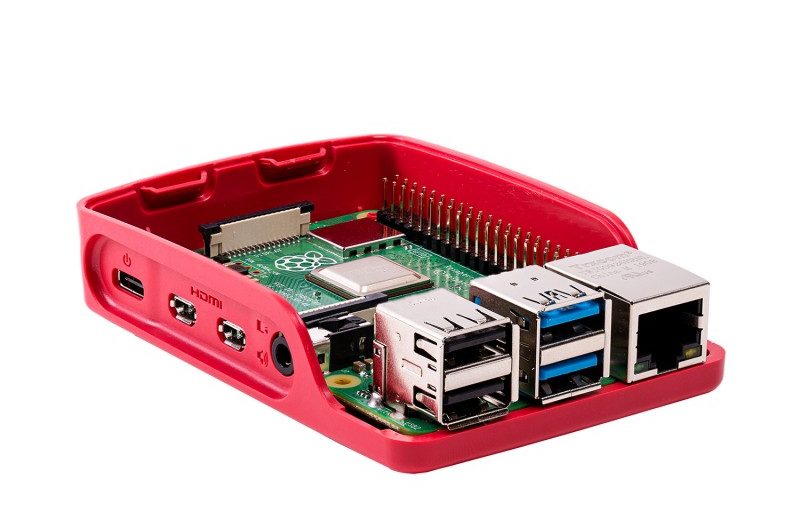 As for the power supply, be careful to choose a case suitable for the Raspberry Pi 4, because the cases of previous versions are no longer compatible, the location of certain components (micro-HDMI ports, USB ports and Ethernet port) having exchange.
You will find mainly two types of offers, the simple cases and the cases with fan (which is a good idea for multimedia uses, the Pi 4 having a certain tendency to heat up).
For simple cases, I recommend the official case at kubii. And for boxes with a fan, I recommend this box + USB-C power supply kit.
Of course, you'll also need a mouse and keyboard, but I'm sure you have these in your home!
Some specific accessories.
Finally, in addition to the essential accessories, you may find some use in the following accessories according to your needs.
So, if you want to do video surveillance, you will need a camera suitable for the Raspberry Pi. Good news, there is no change from previous versions. You can therefore use the traditional official camera of the Raspberry Pi.
If you want to use your Raspberry Pi in a multimedia setting (media-center, retro-gaming, seedbox, etc.), you will probably need to use an external USB hard drive in addition to your Raspberry Pi. With the addition of USB 3.0 ports on the Pi 4, I therefore advise you to choose a USB 3.0 compatible hard drive.
Finally, if you want to use your Raspberry Pi 4 with touch, again good news, the official touch screen remains fully compatible!
Conclusion, watch out for USB-C and Micro-HDMI!
I hope this article has helped you to see a little more clearly in the jungle of accessories for the Raspberry Pi.
To summarize, the Pi 4 remains compatible with many accessories from previous generations, but you will necessarily have to change the power supply for a USB-C, as well as the box, and the HDMI cable for a Micro-HDMI to HDMI!