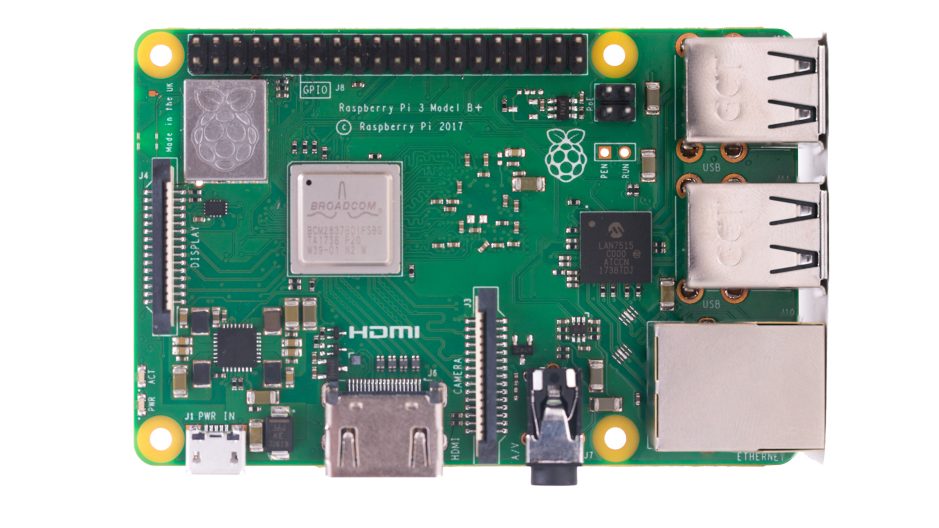 Release of the new Raspberry Pi 3B, what new, what price, where to buy it?
Comments
ⓘ Cet article peut avoir été partiellement ou totalement traduit à l'aide d'outils automatiques. Nous nous excusons des erreurs que cela pourrait engendrer.
Today is the day of numbers (there really is a day for anything), and the foundation took the opportunity to announce the release of a new version of the Raspberry Pi 3, the Pi 3B!
Network connection, improved processor, we'll see together what new features we have in this Raspberry Pi 3B, which is available from Amazon at around 35 degrees.
Check the price at Amazon
The Raspberry Pi 3B improves network connectivity
With the Raspberry Pi 3B, the foundation seems to have focused mainly on the network connection part of the Pi mainly by improving the existing one. Three points are therefore improved, Wi-Fi, Ethernet, as well as Bluetooth.
A dual-band Wi-Fi chip
Wi-Fi switches from a Wi-Fi type 802.11n to a Wi-Fi type 802.11ac, with Wi-Fi on the 2.4 Ghz band only, to a Wi-Fi on the 2.4 AND 5 Ghz band. There are several advantages to note.
First, an improvement in the theoretical speed of Wi-Fi (although in fact it is far from certain that the difference will be obvious), then better compatibility with routers, since it will now be possible to connect the pi to a 5 Ghz router. Finally, lower interference with nearby networks, with Wi-Fi 5 Ghz being used less than 2.4.
A faster Ethernet port
As for the Ethernet, things are simpler, the Raspberry Pi 3B will offer an Ethernet port at 300Mbps, compared to only 100Mbps for the Pi 3. A very good news so for those who would like to mount a NAS with the Raspberry Pi.
Note that it is also possible to power the Pi directly through the Ethernet port by adding the Power Over Enternet Hat,'s power to the market in the near to a few years.
Switching to Bluetooth 4.2
Finally, when it comes to Bluetooth, we go from a bluetooth 4.1 to a bluetooth 4.2.
The latter offers better security of Bluetooth, including the addition of a feature that is supposed to prevent tracking the user's position without their consent. The bluetooth 4.2 also offers increased transfer speeds, announced as 2.5 times faster (in theory of course, the facts will probably be a little different). Finally, electricity consumption should be lower.
Better security, improved speed, reduced consumption, Bluetooth 4.2 should therefore be good news for everything home automation and connected object!
A slightly faster processor
In addition to network connectivity improvements, the Raspberry Pi 3B also offers a processor update, from a 1.2 GHz Broadcom BCM2837 to a 1.4 GHz Broadcom BCM2837B0.
The difference is not huge and should not involve huge performance peaks as we were able to know them between Pi 2 and 3, but it is still about 15% and thus allows to get, basically, a more interesting cadence than that of an overclocked Pi 3.
While pure performance is not expected to soar, the foundation has announced that this new processor greatly improves thermal dissipation and power supply stability. So again, good news for hackers who love home automation and IoT.
Buy the Raspberry Pi 3B, price and availability
Last but not least, that of the price and availability of the product. As usual, the foundation was keen to keep the historic price of the Raspberry Pi, 35 euros.
To find the raspberry Pi 3B, the easiest way is probably to look at Amazon, where it is available for about 35 euros.
Check the price at Amazon