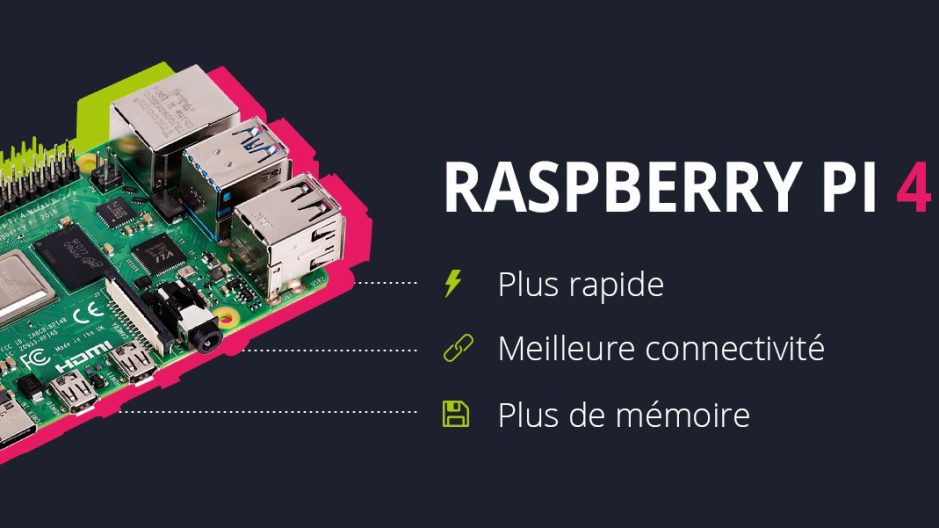 New Raspberry Pi 4, what's new, what price, where to buy it?
Comments
ⓘ Cet article peut avoir été partiellement ou totalement traduit à l'aide d'outils automatiques. Nous nous excusons des erreurs que cela pourrait engendrer.
We've been waiting it for a long time, today the foundation announced the release of the new version of its microcomputer, the Raspberry Pi 4!
While the foundation still said some time ago not to have planned a new version for at least a year, the surprise has just fallen!
Increased RAM, faster processor, Gigabit Ethernet port, 4K video, let's see what's new!
Verify price on Amazon
Up to 4GB of RAM, a huge improvement
First point that strikes with this new Raspberry Pi 4, the RAM has been considerably increased, from 1 GB in DDR3 for the B3 + to up to 4 GB in DDR4 for the Pi 4!
This increase in RAM is very welcome and should allow the Raspberry Pi to run more applications in parallel and better manage programs with high memory consumption, such as video or image processing.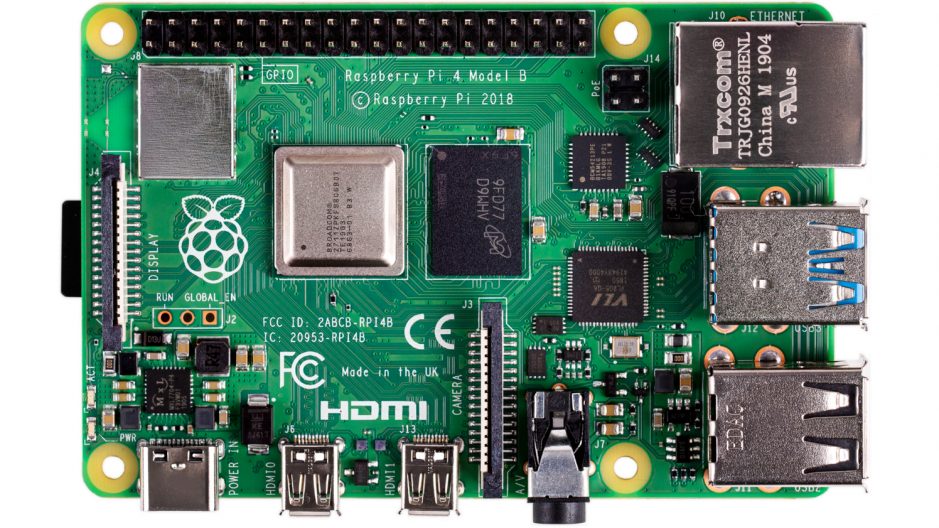 If this point is the most striking, it was also the most predictable, many competitors of the Raspberry Pi already offering this type of features for a long time.
Unprecedently, the Raspberry Pi 4 will offer several versions with choice of 1 GB, 2 GB or 4 GB of memory. One question remains, what will be the impact of thoses novelties on price.
A new, more powerful Cortex A72 processor
Allong with the RAM increasement, the Raspberry Pi 4 also offers a new processor. Exit the Cortex A53 of previous generations, the Raspberry Pi 4 will be equipped with a Cortex A72.
Clocked at 1500 MHz against 1400 MHz for previous versions, this processor should also be a little more energy efficient.
As before, of course we stay on an ARM processor, and more specifically an ARMv8-A in 64-bit mode.
If this processor should add a little pep to the Raspberry Pi 4 when it comes to making calculations, it is especially on the video part that it brings a huge novelty!
A new VideoCore VI GPU for 4K video!
Indeed, more than a simple increase in computing power, it is the embedded GPU part, ie the "graphics card", of the processor that changes with the arrival of the A72!
If the Cortex A53 has a VideoCore IV GPU, it is a VideoCore VI that is present in the new Cortex A72!
But then, what consequences? Well where the previous models of processors, and therefore Raspberry Pi, only supported video in Full HD mono-screen, the new Raspberry Pi 4 will support video in 4K, and two screens!
Support for OpenGL 3.0 is also added, which should also greatly improve the performance of the Pi in terms of graphics rendering, including video acceleration.
In concrete terms, this means that the Raspberry Pi should definitely become the reference solution for creating media-centers , retro-gaming consoles , and all other activities requiring graphic calculation!
In our opinion, this change is clearly the most important since graphic processing was really the weak point of the Raspberry Pi compared to its competitors!
Best Ethernet, USB and HDMI!
Last point of improvement, the connectivity have been revised and increased!
Thus, the Raspberry Pi 4 has a long-awaited Gigabit Ethernet port wich should again improve the use of Raspberry Pi in multimedia, but also for use as a server or video stream via the Internet .
The USB ports have also been reviewed, and two of them are now USB3 ports. Again, multimedia lovers will be happy.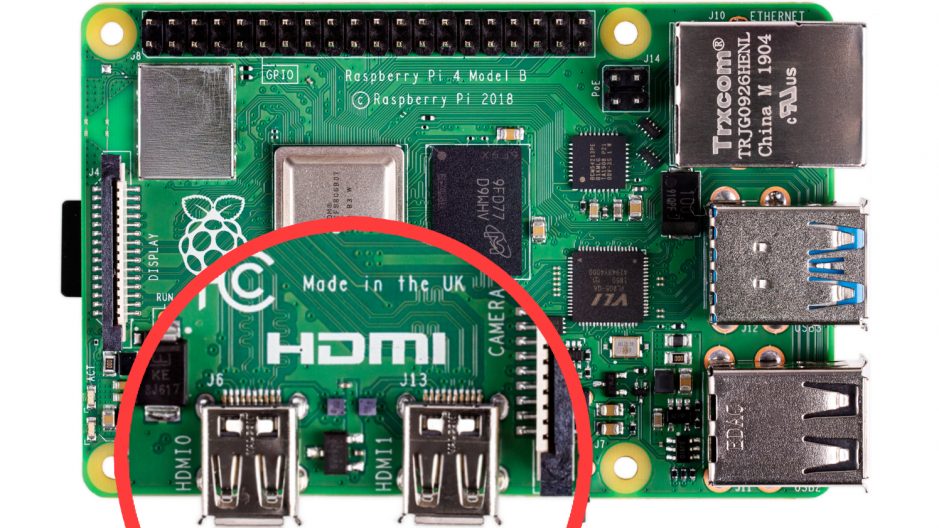 The traditional HDMI port evolves too and leaves room for two micro-HDMI ports, allowing the use of the Raspberry Pi dual-screen, which we have been waiting for a long time!
Finally, even if this is more anecdotal, the Bluetooth passes version 5.0 against 4.2 for the previous versions.
Also note, if the GPIO ports remain the same, it will now be possible to manage a few additional serial ports, good news for electronics fans.
In the end, how much does the Raspberry Pi 4 cost and where to buy it?
Be careful, the Raspberry Pi 4 power supply and HDMI ports have changed. If you want to by the Raspberry Pi 4, keep in mind to also by a compatible USB-C power supply as well as a micro-HDMI to HDMI cable !
In front of all these novelties and improvements, the question is of course that of the price. What should we expect here?
As we could expect, the foundation remains true to its usual with a call price still maintained at € 35 for the 1GB version of RAM.
On the other hand, the other versions of the Raspberry Pi 4, see their price slightly increase, to 45 € for 2 Go of RAM, and 55 € for 4 Go of RAM.
While the price increases for the "high range" versions, we nevertheless take advantage of all the improvements other than RAM on the 1 GB model, with a price maintained at 35 €!
For now the Raspberry Pi 4 is only available in his 2GB version (4GB version is temporary out of stock), here on Amazon !
Verify price on Amazon
Conclusion, a super Raspberry Pi 4!
In the end this new Raspberry Pi 4 promises to be an excellent version with many improvements.
The Raspberry Pi 4 is already announced as very suitable for all multimedia uses and should quickly find its audience.
The foundation was able to surprise us by giving a big facelift to its flagship product that was starting to turn a little round and lag behind its competitors, delay now largely caught!